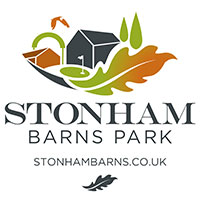 FAMILY TOURIST ATTRACTION IN SUFFOLK
STAY | EAT | DRINK | PLAY | SHOP | CAMP | MUSIC | SHOWS | EVENTS


Have you ever considered indulging yourself whilst making an investment at the same time? If the answer is yes, a holiday lodge may just be ideal for you.
Owning your own holiday lodge guarantees that you will always have a place to take your family during summer holidays, half terms and long weekends. You will no longer have to scour through holiday comparison sites and be left to wonder whether your accommodation will live up to its pictures; nor will you have the stress associated with last minute bookings. Your holiday home will always be waiting for you whenever you decide to visit.
Prices for these lodges start at £30,000, with finance packages available. For more information about your perfect staycation, call 01449 711755 today.
Stonham Barns Park, located in the heart of Suffolk, UK, is a vibrant family complex that offers a range of accommodation, activities, and attractions. The leisure, retail and holiday venue serves as the home of various activities, such as the Suffolk Owl Sanctuary, a restaurant and tearoom; the Supden Oasis, with its water activities lake, Paddle Boarding, Kayaking, Zorb Balling, Peddle SUP'ing and Paddle Board Yoga; the Golf Centre, which includes Adventure Golf, Golf simulators, a 9 hole golf course and FootGolf, the Teapot Pottery, fishing lakes and a holiday park. It is also home to the Mid Suffolk Showground, which hosts weekly events. The retail village boasts a plethora of unique, small shops as well as large commercial businesses, providing shoppers with a personalised shopping experience, as well as a well-stocked and varied range of products.
For more information, visit their website at www.stonhambarns.co.uk or follow them on social media under Stonham Barns Park.
---
Contact Details
---
Send a Message