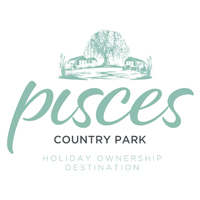 With a welcoming family atmosphere, this site has been honoured with David Bellamy Conservation Gold Awards for its rural accomplishments. It has also been recommended by prestigious anglers like Bob Nudd MBE and Matt Hayes for fishing.
Pisces Country Park initially spanned just 18 acres and had only one lake, but it has since expanded to include three lakes and nearly 20 acres. We offer superb holiday homes for sale set adjacent to the lakes, boasting spacious decking areas for comfortable fishing from the comfort of your own home.
Two of the lakes are stocked with a variety of fish, providing over 150 swims ranging from double-figure carp to roach and more. The third lake only features silver fish, but it is heavily stocked, ensuring an excellent catch for the day. Each lake is beautifully landscaped, with maintained lawns, shrubs, trees and woodlands surrounding them.
You can visit Pisces Country Park's website for more information at www.piscescountrypark.co.uk.
---
Contact Details
Office : 01354 610257
Address :

Pisces Country Park, Bedford Bank, Welney, Cambridgeshire, PE14 9RJ
---
Send a Message