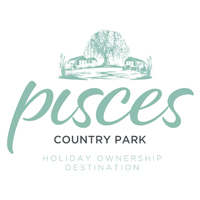 With a warm family atmosphere, the site has won David Bellamy Conservation Gold Awards for countryside achievement and been recommended by some of the country's most illustrious anglers such as
Bob Nudd MBE and Matt Hayes for fishing.
At its inception, Pisces Country Park comprised just 18 acres and one lake and the site has now grown to encompass three lakes and nearly 20 acres.
Two of the lakes are stocked with fish of various types and over 150 swims from double figure carp to roach and more. The third lake offers silver fish only – as it is heavily stocked, this lake will produce an excellent day's haul. All the lakes are landscaped and surrounded by beautifully kept lawns, shrubs, trees and wooded areas.
Take a look at Pisces website for more information www.piscescountrypark.co.uk
---
Contact Details
Office : 01354 610257
Address :

Pisces Country Park, Bedford Bank, Welney, Cambridgeshire, PE14 9RJ
---
Send a Message